Google plans to integrate generative artificial intelligence tools into Google Cloud, including in Workspace.
It also said that generative AI companies Midjourney and AI21 were now customers of its cloud service. The company is now offering $250,000 in free cloud credits to AI startups in the space.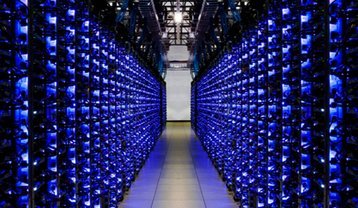 The cloud tools will be rolled out this week to "trusted testers," along with AI models from Cohere and Anthropic, the latter of which Google invested in earlier this year.
New features include a Generative AI App Builder that will aid companies in building their own chatbots and digital assistants in minutes or hours. Another, Vision AI Generation, is a text-to-image service like Dall-E, but targeted at enterprises.
The company will roll out developer access to Google massive 540-billion parameter PaLM (Pathways Language Model) foundation AI model. PaLM, a rival to OpenAI's GPT series, will be offered via the PaLM API. That API will soon add other models, the company said. However, in its announcement, Google told developers to wait for the waitlist, causing some to complain about the slow deployment
Generative AI will also be integrated into Workspace, including Gmail and Google Meet. The company said that it would be careful with how it deployed large language models on Google Search, with LLMs known to be inaccurate and to hallucinate false information.
"Google Workspace has been a longtime pioneer in enabling real-time collaboration, where human beings work together in real-time in our products," Google Cloud CEO Thomas Kurian said in a press briefing.
"This next phase is where we're bringing human beings to be supported with an AI collaborator who is working in real time in concert with them."