Google has reportedly invested in artificial intelligence company Anthropic.
The Financial Times reports that Google quietly pumped $300 million into the business in late 2022.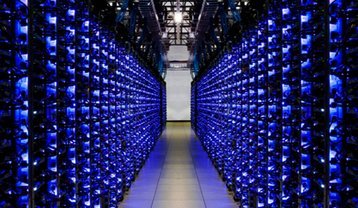 For the investment, Google got a 10 percent stake in the company - and an exclusive cloud contract.
"We're thrilled to be able to partner with Google Cloud on training and deploying useful AI systems," Anthropic's CEO Dario Amodei said after the investment was leaked. "We've been impressed with Google Cloud's open and flexible infrastructure. We are excited to partner with Google to scale-up our systems in the coming months."
The AI models Anthropic is developing will likely require vast computing resources, which will now be handled by Google Cloud.
The deal is thought to be somewhat similar to Microsoft's investment in OpenAI, which uses Microsoft Azure to train ChatGPT, Dall·E, and other models.
Anthropic is itself somewhat similar to OpenAI, and is working on its own ChatGPT-esque chatbot, Claude.
The company was founded by Amodei, a former vice president of research at OpenAI, and a number of former OpenAI staffers.
They created Anthropic after disagreeing with OpenAI's pivot from a non-profit focused on reducing AI harm to a primarily for-profit business that has released early-stage products that have disrupted the industry.
Anthropic claims that it aims to develop "reliable, interpretable, and steerable AI systems."
It is not clear if Google plans to integrate the company's products into its own, as Microsoft has with ChatGPT.
Google is also developing its own chatbot, as well as other AI tools. It plans to hold an AI and Search event on 8th February that may provide more insight into whether it is ready to release such products.
"At Google, we believe it is imperative to pursue AI boldly and responsibly," James Manyika, SVP of technology and society at Google, said. "We are committed to developing and delivering useful and beneficial applications, applying responsible principles grounded in human values and safety, and evolving our approaches as we learn from research, experience, users, and the wider community. Our partnership with Anthropic is aligned with that philosophy."