Danish carrier neutral data center provider GlobalConnect is building a 21,500 square foot (2,000 sq m) data center in the town of Hørning, Denmark.
The facility will be built just a few kilometers down the road from the company's existing data center in the area.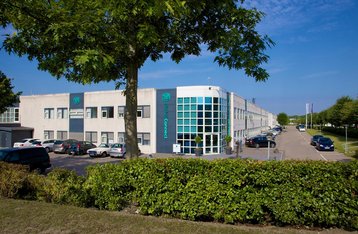 Free cooling
Construction has already started on the project and the facility is expected to be open by the beginning of 2020.
Once completed, GlobalConnect will own over 215,200 square foot (20,000 sq m) of data center space spread across 38 data centers in Denmark, Norway and northern Germany. Since 2008 the company has used free cooling in all its data centers.
Martin Lippert, CEO of GlobalConnect, said (translated): "We have an ambitious growth plan where we want to grow considerably on infrastructure. This applies especially to data centers and related services because we are experiencing an increasing demand in the market. Many Danish companies want their data stored in a Danish data center and have one supplier who takes responsibility for their entire IT needs."
Lippert took over as CEO of GlobalConnect when the company merged with Norwegian fiber company Broadnet last year. Broadnet controls over 24,000km (15,000 miles) of fiber in Norway, with connections in more than 90 cities.