A short power outage at a factory campus in Yokkaichi, Japan on June 15 will impact global flash supplies.
The outage impacted the Yokkaichi Operations campus jointly owned and run by Toshiba Memory and Western Digital, and is expected to reduce global flash supplies by as much as 24 percent between August and October this year.
Full production at the flash factory is expected to resume by mid-July.
Flash, ah-ahhhh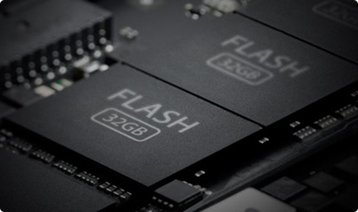 "Western Digital continues to assess the impact of this event," WD said in a statement.
"The company currently expects the incident will result in a reduction of Western Digital's flash wafer availability of approximately 6 exabytes, the majority of which is expected to be contained in the first quarter of fiscal year 2020 [July-September 2019]."
Toshiba did not reveal the extent of its wafer loss, but Wells Fargo analyst Aaron Rakers estimates (via The Register) that there is a 40/60 production split at the flash factory between WDC and Toshiba, equating to a roughly 9EB loss for the Japanese company.
The supply issues could translate into short-term price rises of five to 10 percent for 2D NAND, while price declines 3D NAND are predicted to slow, but not stop.
"Although the prolonged decline in NAND prices since 1Q18 may not reverse due to power outage issues given the high inventory across NAND makers, it would help reduce the excess inventory in the market to some extent," J.P. Morgan analyst JJ Park said.