Giganet Networking Solutions has launched a new range of Edge data centers.
Housed in a 42U thermal insulated glass cabinet 600x1200x2000, the company is offering three models - GN-MDC-3Kva, GN-MDC-6Kva, and GN-MDC-10Kva.
Co-designed with Mart Networks, the racks feature an installed cooling unit for cramped conditions or an outside unit if space allows.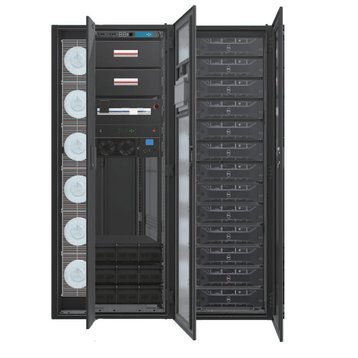 The Edge is getting a bit crowded
"We have been involved in the design and supply of data center solutions to leading service providers in MEA and are very excited to introduce our all in one Edge micro data center that can offer power, cooling, active and passive equipment including monitoring in one rack, allowing for optimum efficiency in processing data leading to reduced latency when connecting to a centralized data center," said Morris Mellor, technical director of Giganet Network UK.
MDCs range in size from a single 19-inch rack to a 40-foot shipping container and can come pre-furnished.
Aunally Maloo, CEO and founder of Mart Networks Group, added: "We have partnered with Giganet on smart buildings infrastructure and data center solutions and are now looking forward to launching the Edge micro data center and back-up power solutions in the region."