ZTE has seen its latest 5G kit given the seal of approval in Germany, after receiving the necessary certification from the country.
The Chinese vendor revealed that its 5G new radio (NR) gNodeB product has been given the go-ahead under the Federal Office for Information Security (BSI)'s NESAS (network equipment security assurance scheme) certification program.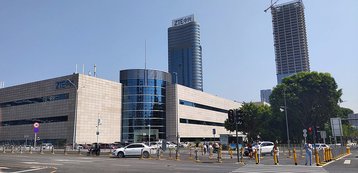 It's a significant boost for ZTE, with its latest 5G kit judged to have met Germany's security requirements.
"The accomplishment of this certification demonstrates to the fullest extent that ZTE's product security governance and 5G NR product have complied with the stringent security requirements of Germany," said ZTE in a statement.
"Moving forward, ZTE will maintain the attitude of openness and transparency, abide by the laws and regulations where business happens, and adopt and develop the best security practices in the industry."
The news is significant, given that ZTE is one of several Chinese companies banned from selling any new equipment in the US, along with Huawei, and has faced challenges in a number of western countries.
The carrier was put on the list along with Huawei, Dahua Technology Co, video surveillance firm Hangzhou Hikvision Digital Technology Co Ltd, and telco Hytera Communications Corp Ltd, with the Biden Administration citing security reasons for the ban.
The US also accused the companies of posing "an unacceptable risk" to US national security.
ZTE was also banned from playing a role in Canada's 5G networks last year, along with Huawei, while in 2017, ZTE paid the US authorities over $1 billion in relation to violating trade sanctions with Iran and North Korea. The vendor was accused of orchestrating the shipment of some US-made telecoms kit to Iran, despite a US embargo on this.
As for Germany, it shows that the country is keen to demonstrate its approach to reviewing any decisions around banning telecom companies on a case-by-case basis, following the US ban.