Germany's Interior Ministry wants to ban critical components from Huawei and ZTE Corporation from its 5G mobile network.
That is according to Reuters, which cited a government official familiar with the discussions.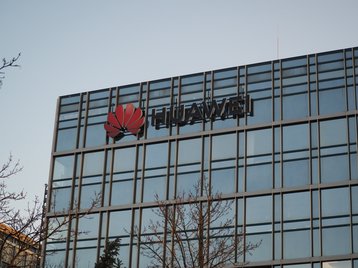 The proposed plans follow reports from Portugal this week that its telecoms watchdog, ANACOM, is working with the country's operators to implement a high-level resolution that effectively bars Huawei's equipment from the country's 5G mobile networks.
Huawei has hit back at the reported proposals, noting it will hurt Germany.
"Such an approach will have a negative impact on the digital transformation in Germany, inhibit innovation, and significantly increase construction and operating costs for network operators," said the vendor in a statement.
German operators have also spoken out against the plans, which would require them to remove all critical components from Chinese vendors in their 5G core networks by 2026, the government official said.
Deutsche Telekom has called the deadlines "unrealistic," while Telefónica Deutschland said it would consider seeking damages as well as legal action.
Operators will also be required to reduce the share of Chinese components in their RAN and transport networks by October 1, 2026, to a maximum of 25 percent, said the official, who spoke to Reuters.
Unlike some of its allies in Europe, Germany has been more reluctant to impose sanctions on Huawei.
Germany has previously approved equipment from Chinese telecoms vendors on a 'case-by-case' basis approach, and earlier this year it gave ZTE's latest 5G kit its seal of approval for use.
Germany even stated as recently as December of last year that it wasn't looking to impose a ban on Huawei.
However, the European Union through the European Commission has ramped up its effort this year to impose a ban on the vendor.
The EC has been considering a mandatory ban on member states using equipment from vendors that might pose a security risk in their 5G networks.
Such a ban would provide a big headache for German operators, with a Strand Consult report revealing that Huawei accounts for 59 percent of the 5G Radio Access Networks (RAN) in the country.
Huawei has been seen as a threat to national security in a number of Western nations due to its alleged close ties with the Chinese government.
In 2020, the European Commission (EC) urged EU states to restrict "high-risk vendors" such as Huawei as they rolled out their national 5G networks, but the EU's internal market commissioner Thierry Breton told telecoms ministers in June that only a third of EU countries have implemented Huawei bans in critical areas.
The UK, Denmark, Sweden, Estonia, Latvia, and Lithuania have banned Huawei from playing a part in their 5G network infrastructure. Though no longer part of the EU, the UK initially granted the vendor a limited role in its 5G build before banning the company six months later in July 2020.
Back in 2020, the EC was resisting pressure for a full ban from the US, where President Donald Trump was ramping up efforts to ban Huawei from a key role in 5G networks.
President Biden then banned Huawei in early 2023 and added ZTE to the restrictions list.