In a bid to bolster its industrial Internet of Things offering, GE is launching a dedicated company, bringing together existing products including its industrial data collection and analysis platform, Predix.
GE Digital will be launched early next year, with $1.2bn in revenue and a global customer base. It will operate under a new brand with a new board of directors, and will issue its own stock, but will still be majority owned by GE. The company's chief digital officer, Bill Ruh, isn't planning to stay on to lead the new venture; GE says it will seek to fill the position internally and externally.
Developed in house using data collected by its own industrial assets, GE Digital will focus on building systems to be applied in the power, renewables, aviation, oil and gas; food and beverage; chemicals, consumer packaged goods and mining industries. GE hopes to make a name for itself in the edge computing software space to address issues such as performance, security and maintenance.
Makes sense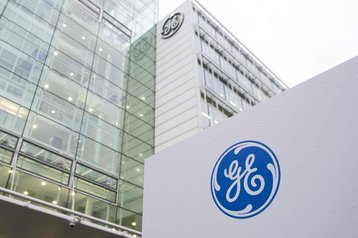 Processing data nearest its point of generation allows action to be taken immediately, rather than waiting for data to travel to and from a core data center. Especially in the case of industrial machinery, this often requires high throughput - enabling potentially massive cost savings.
Along with Predix, the division will bundle all of its IIoT solutions together, including its asset performance management, Historian (previously known as Proficy Historian), HMI/Scada, manufacturing execution, operations performance management, as well as its Power Digital and Grid Software solutions.
Additionally, GE plans to sell most of its field service management software – ServiceMax – shares to Silver Lake, which it says will allow it to focus more on the new division.
Though promising on paper, the venture will need to secure a market share - not to mention developers - of IoT software, competing against the likes of AWS and Azure for both. GE also has its own financial woes to tackle, faced with an estimated $134.6 billion of debt - twice the amount of its total market value, reports the Motley Fool.
In the hopes of turning its luck around, GE chairman H. Lawrence (Larry) Culp, Jr. was recently appointed CEO of the company, becoming the first external person to head GE since it was founded in 1882. After cutting the per share dividend and splitting the company's power division in two, the new software division is the first major decision to be made under his management.
He said: "As an early leader in IIoT, GE has built a strong business with its industrial customers thanks to deep domain knowledge and software expertise.
"As an independently operated company, our digital business will be best positioned to advance our strategy to focus on our core verticals to deliver greater value for our customers and generate new value for shareholders."