Chinese data center firm GDS Holdings has raised $580 million through selling of senior notes.
The company this week announced that it has entered into agreements to sell $580 million in aggregate principal amount of 4.50 percent convertible senior notes due 2030 to various private equity funds and institutional investors, including a sovereign wealth fund.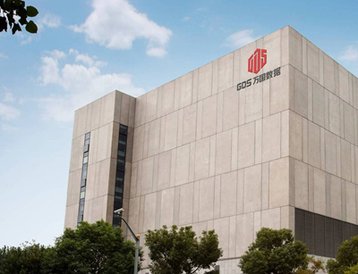 The transaction is expected to close later this month. The company said it intends to use the net proceeds from the placement of the notes for the development and acquisition of new data centers, general corporate purposes, and working capital needs.
J.P. Morgan acted as the sole placement agent to GDS in connection with the private placement.
Founded in the early 2000s, GDS operates dozens of data centers across Shanghai, Beijing, Shenzhen, Guangzhou, Chengdu, and Hong Kong. It is also developing facilities at YTL's new campus as well as the Nusajaya Tech Park, both in Johor, Malaysia.
GDS has been trading in New York since 2016 when it raised about $200 million in an initial public offering. It was listed in Hong Kong in 2020, GDS raising around HK$14.9 billion ($1.9 billion). The company is reportedly considering another listing in Singapore.
In the last year it has been linked to possible acquisitions of ChinData and GLP, though has seemingly cooled on the latter.
GDS investor STT GDC is reportedly considering a $5 billion IPO.