GDS Holdings Limited, a Chinese data center operator has acquired a site in Pujiang County, near Shanghai, for around ¥1.37bn (US$200m).
The 212,000 sq m (2.2m sq ft) location will be used to build a data center campus.
GDS says the site is ideal since it lies close to the Nanhui cable landing station that feeds into the Shanghai area. The location is also about 25km (15 miles) from the company's existing cluster of 11 data centers in the Shanghai Waigaoqiao Free Trade Zone.
As part of the first phase of the project, GDS will redevelop two existing industrial buildings into data centers, yielding around 22,600 sq m (236,000 sq ft). Construction is expected to begin shortly and should be completed in early 2021, GDS says.
High priority location
William Huang, CEO of GDS, said: "Shanghai is a high-priority location for our customers, and we're excited to be expanding and strengthening our footprint in this extremely desirable and resource-constrained Tier-1 market.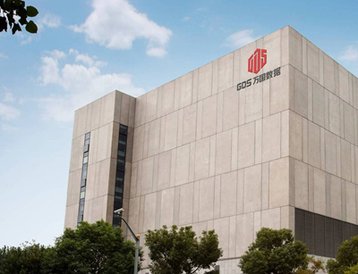 "We already have strong customer demand in-hand and are confident that Phase 1 will sell out quickly.
"The acquisition of additional land in Shanghai coupled with the strong support of the local government… will enable us to meet the region's growth in cloud adoption and the need for low-latency infrastructure."
Meanwhile in Beijing
In December, GDS purchased equity interests (shares) in several unnamed companies that own a data center campus in the Shunyi district of Beijing.
The 19,700 sq m (212,000 sq ft) campus is around 8km (5 miles) away from GDS's existing Beijing 5 data center. GDS expects to finalize the acquisition in the first half of 2020.
The first of the three data centers, BJ10, has a net floor area of approximately 6,400 sq m (68,000 sq ft). It entered service in late 2017 and is currently 95 percent filled.
The second data center, BJ11, is around 6,500 sq m (70,000 sq ft); it entered service in late 2018 and is currently over 60 percent full. The third data center, BJ12, is around 6,800 sq m (72,000 sq ft). It is under construction and is expected to enter service in the first half of 2020. GDS hopes the facilities will be fully utilized no later than June 30, 2022.
The total enterprise value of the acquisition is approximately ¥2.5bn ($348m) but when the deal is finalized GDS expects to be paying around ¥785m ($109.9m).