In an updated version of its quarterly server shipment report, research and consulting firm Gartner has identified Huawei as the third largest server supplier in the world.
Based on data from the fourth quarter of 2016, the Chinese company came third behind Dell and HPE for the very first time, replacing Lenovo, which has now fallen into fourth place.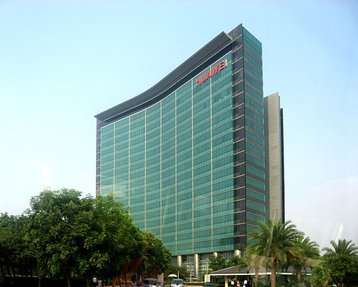 Moving up in the world 
Huawei claims its servers are now used by more than 5,000 customers in more than 150 countries worldwide - the company sees this as a result of continuous investment in R&D which helps perfect its products, from "the bottom layer chips" to the "upper-layer applications." 
Huawei's official policy is to reinvest at least 10 percent of its annual revenue into research and developement - a target which it regularly exceeds.
According to Huawei's IT Server product line President Qiu Long, "these rankings indicate a significant milestone and they provide Huawei servers with a strong starting point for 2017. In addition to their continued success in traditional enterprise applications, Huawei servers continue to excel in new domains, including cloud computing, big data, deep learning, and big video." 
"Our key to success lies in embracing the future of the industry and staying ahead of the curve in order to satisfy our customer's ever-growing requirements. With this in mind, we will continue our heavy investment in R&D and focus on innovation to drive our server growth and ensure that we continue to exceed the industry standards."
Overall, Gartner's report found that server shipments declined in 2016, seeing a 0.6 percent decrease year-on-year, and global server revenues fell 1.9 percent year-on-year.