The Galapagos Islands are to get a new subsea fiber optic communications link to Ecuador offering bandwidth of up to 20 terabits per second (Tbps) to the mainland when the project is completed.
The first part of the network is expected to go live in 2022 increasing the Islands' current capacity by a factor of ten.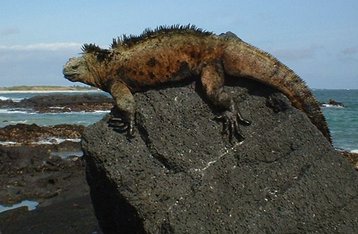 The aim of the subsea link is to provide the Galapagos archipelago with high capacity national and international telecommunications services supporting both fixed and mobile, wideband internet, 4G mobile services, and in the future, 5G.
The initiative was hatched in 2018 by Corporación Nacional de Telecomunicaciones, Ecuador (CNT EP) supported by investment from Galapagos Cable Systems (GCS), which will also lead the construction of the system alongside subsea fiber-optic specialist Xtera.
The link will connect Manta-Puerto Baquerizo Moreno, in St. Cristobal; Port Ayora, in Santa Cruz; and Port General Villamil in the Isabela Island to mainland Ecuador.
Xtera will design and manage the implementation of the link on a turnkey basis, utilizing its own SDM repeater technology, fiber-optic cable from Prysmian/NSW, and will employ the marine installation expertise of International Telecom.
The news was announced earlier this month by Ecuadorian president Lenin Moreno. The link, according to Ecuador's government, will support scientific research, commerce, tourism, and education on the Islands.
While the Galapagos Islands (literally: the Islands of the Tortoises) are best known for inspiring naturalist Charles Darwin's theories of evolution, they are also home to more than 25,000 people on the five inhabited islands of Baltra, Floreana, Isabela, San Cristóbal, and Santa Cruz.
The Islands were annexed by Ecuador in February 1832 after gaining independence in 1830. Early in the twentieth century, the cash-strapped country sought to sell the Islands, with prospective buyers including the US, which was interested in establishing a military base there. Japan, Germany, and Chile also expressed an interest.
Nevertheless, the first protective legislation covering the islands was enacted in 1930. The Islands and the waters surrounding the Galapagos later became a UNESCO World Heritage Site in 1978.
Further reading
How will the digital infrastructure ecosystem adapt to a compute revolution at the edge?

Tradition in transition: the flood of content is driving a big change in subsea cables

MasTec investment in Confluence Networks will enable undersea fiber link between New Jersey and Florida to be completed