Fujitsu plans to expand its Western Sydney data center.
The first phase will add 4,500 square meters (48,400 sq ft) of technical space with 20MW of critical power capacity, and will begin to be operational from March 2021.
After that, additional phases will add another 14,000 square meters (150,700 sq ft) and 50MW of capacity - although no timeline for that expansion was given. Altogether, including what is already live at the site, the data center will support 90MW of IT load.
Construction of the new data halls in Pemulwuy is expected to lead to more than 1,300 temporary jobs.
Betting on Australia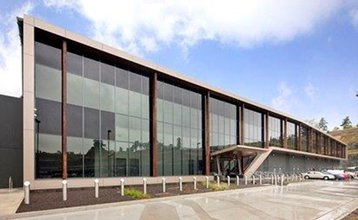 "Fujitsu is focused on meeting the specific design and scale requirements of hyperscale cloud providers as well as the wholesale market, whereby providers are looking for an infrastructure partner in this region," said James Veness, head of the company's Oceania data center portfolio.
"Fujitsu is building on more than 20 years of data center experience in Australia, and a strong heritage of providing high-quality data center services to government and enterprise customers. This expansion will ensure that Fujitsu's data centers have the required data hall capacity for continued growth in this region."
The company has six data center campuses in Australia: Homebush Bay, Western Sydney, and North Ryde in New South Wales; Noble Park in Victoria; Eight Mile Plains in Queensland; and Malaga in Western Australia. Globally, Fujitsu operates 140 data centers.
The expansion is expected to have a PUE of 1.2, be NABERS-rated, and be built with uptime in mind. But Fujitsu's Australian facilities have not been wholly free of drama - back in 2015, the company's Malaga data center suffered an outage due to a lightning strike. This led to AU$100m ($79.18m) in upgrades across its Australian data centers to minimize the risk of downtime, but that did not stop a 2017 outage at its Homebush Bay facility.