French telco SFR has chosen Nokia to be its partner for its 5G Standalone core network.
The Finnish OEM will help Altice-owned SFR with the deployment of the network, which is set to be deployed this year.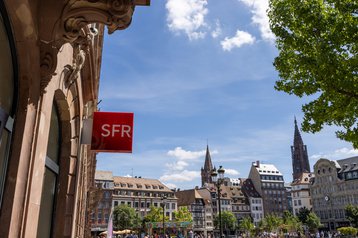 A strategic agreement between the two companies will see Nokia support the supply and integration of its cloud-native 5G SA core.
More specifically, the deal will see Nokia provide SFR with its Digital Automation Cloud (DAC) 5G end-to-end solution. This will enable customers to work in a close mobile environment that operates independently from SFR's mobile network.
SFR has also revealed it will offer a 'hybrid private network' mobile solution for customers wanting to use both an isolated architecture and a virtual architecture for the needs of employees who would like to have national coverage. To date, SFR currently provides 5G services in 6,600 municipalities across France.
However, that's not the only announcement coming out of SFR, with the operator also detailing plans to decommission its 2G and 3G services in the coming years.
According to SFR, these networks will be phased out by 2028, with the spectrum to be reallocated towards improving its existing 4G and 5G networks.
"SFR has decided to reallocate the radio frequencies of its 2G and 3G networks to its 4G and 5G networks in the coming years. This operation will make it possible to provide more bandwidth and further improve responsiveness and voice quality thanks to the widespread use of VoLTE. These latest technologies are smarter and more secure and are also more efficient in terms of energy consumption," the company said in a statement.
SFR launched its 2G network in 1991, while its 3G service was launched in 2000. Altice, owned by Patrick Drahi, acquired SFR from Vivendi in 2014.
Earlier this month, Verizon recently called time on its 3G service in the US, while last month, Orange Slovakia detailed plans to shut down its 3G network this year, and Greenlandic telco Tusass also confirmed it will discontinue its 3G services in 2023.