Taiwanese manufacturing giant Foxconn plans to build a chip fabrication plant in Malaysia.
The facility will build around 40,000 12-inch wafers a month, with 28-40nm process nodes. These will be used to develop semiconductors for microcontrollers, sensors, driver integrated circuits, networking, and other products.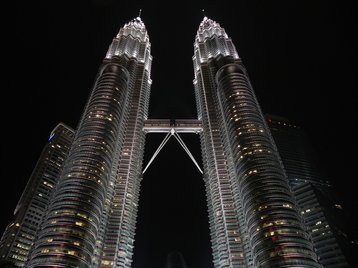 Foxconn signed a memorandum of understanding with Malaysia's Dagang NeXchange Berhad (DNex) to build and operate the facility. DNeX is also an investor in SilTerra, which operates an eight-inch-wafer foundry, with 110 to 180nm nodes, in north Malaysia. Foxconn has a five percent stake in DNex.
The joint venture has yet to announce the site of the plant, or the scale of its investment. Given its expected output, the facility likely costs between $3 billion and $5 billion.
Foxconn earlier this year partnered with Vedanta Group to set up a chip fab in India, backed by state incentives. The scale of the investment has yet to be disclosed, but the joint venture is believed to be talking with states about a $20bn chip and display investment over a number of years.
Last year, the company also acquired a chip plant in the northern Taiwanese city of Hsinchu for T$2.52 billion (US$90.8 million). The 6-inch wafer fab plans to produce 15,000 wafers per month by 2024, supplying silicon carbide semiconductors for up to 30,000 electric vehicles.
Taiwanese contracting giant Foxconn has expanded its market share in the semiconductor industry as growth in its smartphone business has slowed. In 2019, the head of its semiconductor division was appointed the Chairman and President of the entire company.