The US Army Corps of Engineers is considering building a data center at the Fort Polk base in Louisiana.
The agency is seeking market survey information for an Information Systems Facility, which includes a data center, network operations center (NOC), local session controller node (LSCN), and administration and warehousing space.
Probably will be built before JEDI goes live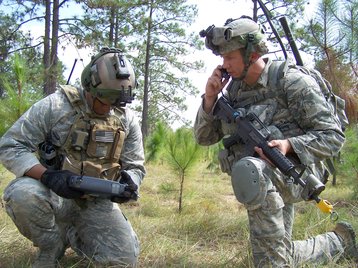 "The Government is seeking qualified, experienced sources capable of constructing a standard design Information Systems Facility," a sources sought procurement notice states.
Specifics for the site are not given, and may not be fully set in stone. However, the procurement notice reveals that "cooling is estimated at 128 tons for the administrative and support areas, 232 tons for the data center, and 245 tons for redundant mechanical systems."
Construction costs are expected to fall between $20m and $50m, with the estimated duration of the project predicted to span 730 calendar days.
A previous notice for an ISF at Fort Polk provides further details: "The Information Systems Facility (ISF) will consist of a 2 story building that consolidates the components of Information Management/Information Technology (IM/IT) services, all telecommunications systems that feed into it, and associated administrative support."
It adds: "The approved project site is approximately eight (8) acres. Site improvements will include the relocation of a fiber utility corridor and a high voltage overhead power distribution line that transitions the [site's] southwestern third."
Interested parties have until March 11 to inform the government of their intent to bid, their capabilities, and company size. "The government intends to issue a solicitation; however, the results and analysis of the market research will finalize the determination of procurement method. The type of set-aside decision to be issued will depend upon the capabilities of the responses to this synopsis."
Fort Polk, some ten miles east of Leesville, is an Army Joint Readiness Training Center (JRTC), used to train and deploy combat and combat support units. The number of soldiers stationed at the base fluctuates, but is thought to be around 10,000.