Data center operator Flexential plans to kick off the new year with a 146,000 square foot (13,600 sq m) addition to its Plano, Texas, data center campus.
The expansion will bring the company's total Plano footprint to 407,000 sq ft (37,800 sq m). Flexential announced the construction after The Dallas Morning News reported on the site's planning documents.
Big in Texas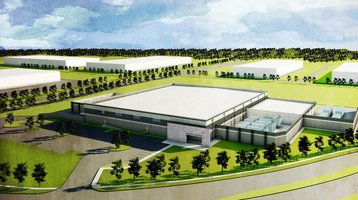 The new data center space will support 2.5MW of critical power, giving Flexential a total of 18MW of capacity at the site. Across the entire Dallas area, Flexential currently has a 442,000 sq ft (41,100 sq m) data center footprint, which will increase to 588,000 sq ft (54,700 sq m).
Flexential was created by merging Peak 10 and ViaWest in a 2017 deal managed by backers GI Partners, and now operates around 40 data centers across 20 markets.
"Peak 10 and ViaWest were large regional operators," Flexential CEO Chris Downie told DCD in the latest issue of the magazine.
"Together, they provided a new market opportunity in that neither legacy company was positioned to serve national demand sets. There's a fair amount of folks that want multiple facilities in East, West, North and South geographies."
For more on the company and its plans for the year ahead, be sure to read DCD Magazine: Issue 39. It's free.