Flexential is to build a new data center in Raleigh, North Carolina.
The US colocation firm this week announced the planned development of an 18MW, 120,000 square foot (11,150 sqm) facility. An initial phase of 4.5MW is expected to be available for customers by Q3 2023.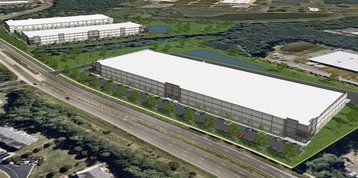 The company also announced an additional $150 million asset-backed securities (ABS) offering via private placements. The new securitization financing will be invested into the company's data center projects.
"Flexential is committed to providing scalable, reliable data center options to flex with our customers' broad range of capacity needs, with a keen focus on sustainability practices and environmental considerations," said Ryan Mallory, Chief Operating Officer, Flexential. "This additional investment in our green data center infrastructure underpins our customers' ability to scale their critical infrastructure at the heart of rapidly-growing markets, such as the 18-hour Raleigh-Durham-Chapel Hill metro area and foster sustainable growth."
Flexential currently has one data center in the Raleigh area; a 100,000 sq ft (9,300 sqm), 4.3MW facility located at 5150 McCrimmon Parkway in Morrisville that was previously a Peak10 facility prior to its rebrand to Flexential in 2018.
In March of this year, Flexential announced plans to add 33MW of new data center development projects in 2022. This year has seen the company break ground on a new facility in Atlanta, Georgia, that will reach 22.5MW at full build-out, and announce plans to expand the power capacity at its Englewood data center in Denver, Colorado, by 4.5MW.
More in Construction & Site Selection