Five 9s Digital has acquired a data center in Phoenix, Arizona and has leased it to a data center operator.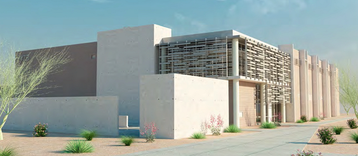 The company acquired the 50,000 sq ft (4,600 sqm) data center, at 2525 W Townley Avenue, from Blue Cross Blue Shield of Arizona for an undisclosed fee.
Five 9s has since executed a long-term single-tenant lease with an unnamed "national data center operator" to run the building, adding that Blue Cross will remain a "substantial customer" of the new operator within the facility.
Originally a build-to-suit Tier-III data center for Blue Cross commissioned in 2010, the data center is part of a complex of Blue Cross-occupied facilities, including an adjacent four-story, 100,000 sq ft (9,300 sqm) office building.
According to Ronin Architects, the data center is a two-story facility with 15,000 sq ft (1,400 sqm) of raised floor with N+1 redundancy.
Update: Expedient has opened a new data center in Phoenix and confirmed it is the same property. The sale price was reported as $11 million. Smith said Expedient owns and operates the buildings, but the land is owned by Five 9s. Smith said the facility was currently only 25-30 percent utilized.