A fire at a data center in Lincoln, Nebraska, brought down 911 services in the Southeast of the state on Saturday night, September 2.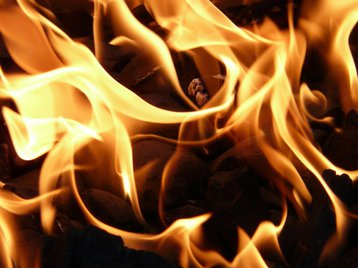 The data center in question was reportedly a Windstream facility in Lincoln.
A fire at the data center caused a transformer to short and explode, which then took down the power for the two main switches. The facility's backup generator then kicked in, but shortly failed too. The data center was then reliant on its battery backup.
According to Windstream, as battery power continued to run out, they shut down one of their switches which supplied connectivity to the Gage, Otoe, Saunders, and Adams counties' 911 services. It is further possible that Butler, Cass, Clay, Fillmore, Jefferson, Johnson, Lancaster, Nuckolls, Pawnee, Richardson, Saline, Seward, Thayer, and York counties were also affected.
Lincoln Fire and Rescue said the fire was caused by a water leak that reached electrical equipment. DCD has reached out to Windstream for comment.
As of Sunday morning, the 911 services were back up and running.
"The Commission works closely with the local 911 centers," said Director David Sankey, State 911 Department. "Any investigation will look into what led to this disruption in 911 service and will focus on available backup systems and identifying solutions moving forward to mitigate future issues."
This outage comes just days after Nebraska experienced a state-wide 911 service disruption. On Thursday, August 31, Lumen reported that it had suffered an outage as a result of a fiber cut to its network in Omaha. According to the Nebraska Public Service Commission (PSC), several 911 centers across the state were affected.
"We want to thank the 911 centers affected by the outage, for their quick work in getting the word out on the outage and for utilizing alternative means for the public to contact emergency services," said Director David Sankey, PSC State 911 Department.