The Finnish IT Center for Science (CSC) will deploy a new Atos supercomputer at its Kajaani data center, giving the nation's researchers five times more computing capacity than previously available.
The system, delivered in two phases, will cost €39 million (US$44m) - €37m for the supercomputer itself, and €2m for skills development.
Super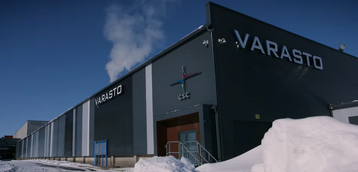 First, in the summer of 2019, Atos will install an air-cooled BullSequana X400 cluster, with Intel Cascade Lake Xeon processors and Mellanox HDR InfiniBand with 2 petaflops of theoretical peak performance. There will also be a dedicated AI partition, with 320 Nvidia V100 GPUs arranged in 4-GPU node, with an aggregate peak performance of 2.5 petaflops.
Then, in the second phase in the spring of 2020, CSC will be the first customer to receive the BullSequana XH2000 supercomputer, the first Atos system to support AMD processors.
The liquid cooled XH2000 will feature around 200,000 AMD Epyc Rome cores, adding an aggregate computing capacity of 6.4 peak petaflops. It will have an 8 petabyte Lustre parallel file system, provided by DDN.
"The new supercomputer, along with the advanced data management system and connected services, will be available to researchers from both higher education institutions and government research institutions on common principles of use," Erja Heikkinen, the director of Finland's Ministry of Education and Culture, said.
"This wider access will promote cooperation and improve competence-based growth."
Kimmo Koski, the CEO of state-owned CSC, added: "This new solution provides with a powerful and balanced environment for data-intensive computing, and it will lay the foundation for competitiveness of research in Finland for years to come. The system from Atos will be able to meet challenges posed by Artificial Intelligence research, which further emphasizes the value of this investment for the Finnish society."
The system will be used for research into subjects like astrophysics, nano science, drug development and climate change. The Finnish Meteorological Institute plans to develop new methods for modelling weather, sea conditions, air quality and climate using the new supercomputer.