GW4, Cray and the UK Met Office have jointly launched Isambard, a 10,000-core Cray XC50 supercomputer, featuring 64-bit ARMv8-A Marvell ThunderX2 processors.
Named after Isambard Kingdom Brunel, the famous British civil engineer and founder of the Great Western Railway who built the first tunnel under London's River Thames, Isambard is the largest Arm-based supercomputer in Europe, and the largest outside of the US.
Arm's super powers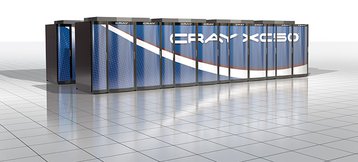 Isambard will join the list of Tier 2 UK HPC systems created by the Engineering and Physical Sciences Research Council (EPSRC) to fill what was seen as a void between the UK's national supercomputer service, ARCHER, and systems traditionally used by universities.
Others on this list include JADE, Cirrus and the Materials Modelling Hub.
Steve Scott, Cray's CTO, said that XC50 "was purpose-built for running today's most challenging supercomputing, data analytics and AI workloads requiring sustained multi-petaflop performance."
"This flexible Arm-based production supercomputer provides researchers a full software environment, Arm-optimized compilers, libraries, tools and the computational performance they need to successfully get the job done," he added.
The supercomputer will soon be joined in Europe by a 92-blade Atos BullSequana X1310 HPC system featuring ThunderX2 Arm processors designed to model nuclear weapons systems and nuclear decay, for France's Atomic Energy Commission (CEA).
Meanwhile, in the US, HPE and Sandia built Astra, the world's most powerful Arm supercomputer, and the first to break into the Top500 list of most powerful supercomputers.