A man accused of planning to blow up an Amazon Web Services data center in an effort to "kill 70 percent of the Internet" was radicalized by the Internet, the FBI claim.
Seth Aaron Pendley was charged this month with conspiring to blow up an AWS facility after he received what he thought was a bomb from a co-conspirator, but was actually a fake delivered by an undercover FBI officer.
Roughly 70 percent of Internet traffic flows through Northern Virginia, the world's largest data center hotspot. It does not live in a single AWS facility.
This could have been a lot worse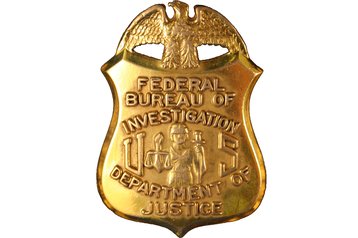 The FBI claim that Pendley was a health and fitness buff who took college courses and had no prior run-ins with the law.
But when the Covid-19 pandemic hit, Pendley lost his job and was left with a lot of time on his hands. In testimony, he said that he spent more and more of his waking hours online.
There, he was radicalized by conspiracy theories on Facebook and YouTube, and convinced there were similarities between US life and Aleksandr Solzhenitsyn's book on life in a Soviet gulag, The Gulag Archipelago.
He allegedly told old acquaintances "I'm the most radical person I know," FBI agent John Coyle testified, per the Dallas News, and began to seek out new friends. Public Facebook posts show a shift from simple pictures of Pendley lifting weights and modeling to sharing videos of conspiracy theories about 'The Great Reset' by JP Spears and Facebook's censorship of the right by Steve Turley.
"The best thing to do at this point is buy a gun, mind your business and protect your family," Pendley wrote in January. "Our country is no longer a safe place."
That month he attended the deadly attack on the US Capitol, bringing guns, but leaving them in his car. The FBI claims he was disappointed by the lack of armed militia members. It is not believed he entered the building.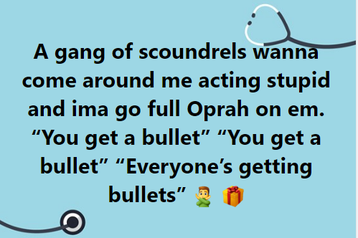 At some point, Pendley became convinced that he had to start the revolution himself by blowing up a data center.
His plan was to destroy an AWS facility to stop a coming tyrannical Marxist government, prosecutors say. Amazon's CEO, Jeff Bezos, is the world's richest man.
The FBI claims Pendley wanted to attack the site because AWS hosts the FBI and CIA, and because he thought it would lead to a new civil war.
While a successful terrorist attack on a data center would not have brought either agency offline, nor started a civil war, the FBI claim a lot of planning went into the attack.
Pendley bought a topographical map of Virginia and drew diagrams with arrows to the data center, along with potential exit routes. He also built a mockup of the site and mulled first attacking a nearby cell tower to divert law enforcement's attention.
He told the undercover informant that he was willing to kill security guards and anyone else that got in his way, as he acquired what he thought was enough C-4 to blow up three Amazon data halls.
He also painted his gun bright colors so that it might be mistaken for a toy. Pendley formed a group of like-minded people on an encrypted messaging app to discuss the attack, with an aim to have a group of four or five assault the data center.
"I will happily die a young man knowing that I didn't allow the evils in this world to continue unjustly treating my fellow Americans so disrespectfully," he said under the name Dionysus on mymilitia.com. When asked what he was planning, he told fellow members "death."
It was posts like this that proved his undoing - as one of the other members alerted the FBI to the worrying comments. They then traced the email he used to his real identity, before reaching out to give him the fake bomb.
If convicted, Pendley faces up to 20 years in federal prison.
Update: AWS told DCD in a statement: "We would like to thank the FBI for their work in this investigation. We take the safety and security of our staff and customer data incredibly seriously, and constantly review various vectors for any potential threats. We will continue to retain this vigilance about our employees and customers."