Facebook has signed a deal to buy renewable energy in India, its first such agreement in the country.
The social network giant has signed a deal with CleanMax to buy power from its 32MW wind power project, located in southern Karnataka state.
"Given the constraints in sourcing power to many facilities, we are working with forward-thinking corporations like Facebook to find creative solutions to these problems," said Andrew Hines, co-founder and chief commercial officer at CleanMax.
CleanMax says the two companies are working together on supplying renewable power into India's electrical grid. Mumbai-based CleanMax will own and operate the projects, while Facebook will buy the power off the grid using carbon credits.
Register now for our upcoming virtual conference on data center energy integration: DCD>Grid Scale
Facebook goes 100 percent renewable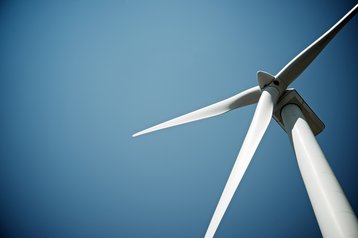 "We're excited to announce this important step that is helping us support our operations in the region, including our offices in India, with 100 percent renewable energy," said Facebook's head of renewable energy, Urvi Parekh.
"This partnership with CleanMax will enable new solar and wind power to be generated in the near future, contributing to the decarbonization of the Indian electrical grid. Facebook is committed to upholding the highest standards in environmental sustainability across all aspects of our operations," she added
Parekh told Reuters the company typically doesn't own the power plants but instead signs "long-term" electricity purchasing agreements with the renewable power company as it enables the projects to seek out the financing they would need.
Facebook has similar partnerships in Singapore with energy providers Sunseap Group, Terrenus Energy, and Sembcorp Industries (SCIL.SI) on projects that can produce 160MW of solar power.
This week the company also announced that, as of 2020, Facebook's operations were supported by 100 percent renewable energy and the company has reached net zero emissions. The company says it has contracts in place for more than six gigawatts of wind and solar energy across 18 states and five countries, with all 63 projects located on the same electrical grids as the data centers they support.
"We've reached net zero emissions for our operations and we're one of the largest buyers of renewable energy in the world - resulting in $8 billion invested in 63 wind and solar projects around the world, creating tens of thousands of jobs," CEO Mark Zuckerberg said in a post on his site. "Thanks to our team and partners who helped reach this goal!"