Facebook is close to buying a multibillion-dollar stake in Indian telecoms giant Reliance Jio.
Jio is thought to be worth more than $60bn, but is heavily in debt as it cut mobile data prices to amass some 370m users in three years. The division of Reliance Industries is expected to be separated from the wider conglomerate, raise investment, and eventually be listed on the stock market by itself.
Reuters reports that Facebook is among those investors, citing two people with knowledge of the discussions. At one point, the social media and advertising company was about to sign a preliminary deal for 10 percent of Jio, with the deal set to be announced at the end of the month, at the end of the Indian financial year. But the ongoing global lockdowns due to the Covid-19 outbreak has impacted the timeline.
That's one way to grow in India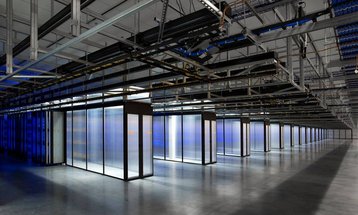 Google has also been in discussion with Jio, Reuters reports, but it is not known what stage its discussions have reached.
In August last year, Jio announced an expansive decade-long partnership with Microsoft Azure to build data centers and offer cloud services together.
India is home to one of the largest populations of Internet users, and has historically been far more open to foreign businesses than China. But signs of some restrictions on foreign tech firms are on the horizon, notably the proposed Personal Data Protection Bill. Among other regulations, it would ensure that Indian citizens' data was kept in data centers inside India.
Facebook is thought to have more users in India than in any other country, but does not own any data centers in the country. Instead, it uses other colocation providers, as well as keeping much of the service's data on servers outside the country.
"Looking at the future of the Internet and privacy, I believe one of the most important decisions we'll make is where we'll build data centers and store people's sensitive data," CEO Mark Zuckerberg said in a blog post last year.
"There's an important difference between providing a service in a country and storing people's data there. As we build our infrastructure around the world, we've chosen not to build data centers in countries that have a track record of violating human rights like privacy or freedom of expression. If we build data centers and store sensitive data in these countries, rather than just caching non-sensitive data, it could make it easier for those governments to take people's information."
The Indian government has long been accused of violating human rights, privacy, and freedom of expression. As we found in our feature on states shutting down the Internet, India was a controversial user of digital shutdowns for 2019. UK-based research firm Compritech found that India was the third-largest surveillance state, after China and Russia. The country has also long pushed to be able to monitor WhatsApp messages, but Facebook has stopped it so far.
Facebook did not provide any criteria for how it judges which countries it will not build in. "Upholding this principle may mean that our services will get blocked in some countries, or that we won't be able to enter others anytime soon," Zuckerberg said at the time. "That's a tradeoff we're willing to make. We do not believe storing people's data in some countries is a secure enough foundation to build such important Internet infrastructure on."