Cloud computing and colocation provider Expedient is set to expand one of its data centers in Pittsburgh.
The $14 million expansion of Nova Place will start in the fourth quarter of 2016 and will create conditioned space for more than 385 colocation cabinets, bringing the total available raised floor space to 28,000 sq ft (2,601 sq m).
Project Nova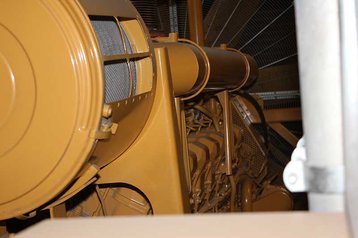 "Our team is excited about the new opportunities that expansion represents and we've enjoyed a lot of it for the past several years including our two most recent builds in Columbus, OH and Memphis, TN last year," Shawn McGorry, President and COO of Expedient, said.
Nova Place was originally commissioned by Expedient back in 2008 with 10,000 sq ft of raised floor space. Four years later, it was expanded to 18,000 sq ft.
The company now has eleven data centers across the US, with facilities in Baltimore, Boston, Cleveland, Columbus, Indianapolis, and Memphis, in addition to its other Pittsburgh data center.
Earlier this year, the company unveiled its patent-pending 'SlimLine' colocation cage, which cut costs by 40 percent.
McGorry said in 2014 that the company is pursuing a strategy of creating a "network of interconnected data centers" with "an additional geographically diverse option for our current client base, as well as a local market solution."