The European Union will launch a formal investigation into Nvidia's proposed $54 billion acquisition of chip designer Arm.
The investigation is expected to begin soon after Nvidia officially notifies the European Commission about the takeover, in the week starting September 6, the Financial Times reports.
Nvidia was slow to inform EU regulators about the acquisition, and the Commission is currently on its summer break.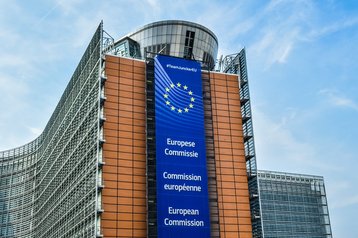 The potential delay comes after Nvidia CEO Jensen Huang admitted earlier this month that "discussions with regulators are taking longer than initially thought."
Nvidia's agreement with Arm-owner SoftBank gives it until the end of 2022 to complete the purchase, at which point the Japanese conglomerate could take the company public instead. It had previously expected to close the deal by March 2022.
But now, the transaction faces scrutiny across the world. Over in the US, the FTC has opened an investigation into the acquisition after Google, Microsoft, and Qualcomm complained it would limit competition.
Earlier this month, it was revealed that competition regulators in China have not even begun a formal review of the deal.
Just last week, the UK's competition watchdog said that it had "found significant competition concerns associated with the merged business' ability and incentive to harm the competitiveness of Nvidia's rivals."
The Competition and Markets Authority recommended further investigation, after sending a preliminary report to Britain's Secretary of State for Digital Oliver Dowden.
CMA chief executive Andrea Coscelli said: "We're concerned that Nvidia controlling Arm could create real problems for Nvidia's rivals by limiting their access to key technologies, and ultimately stifling innovation across a number of important and growing markets. This could end up with consumers missing out on new products, or prices going up."
Nvidia has long maintained that it would not substantially change Arm's business model, which relies on licensing out its core technologies to other chip designers.
"This transaction will be beneficial to Arm, its licensees, competition and the industry," an Nvidia spokesperson said in a statement. "We are working through the regulatory process and we look forward to engaging with the European Commission to explain the transaction and address any concerns they may have."