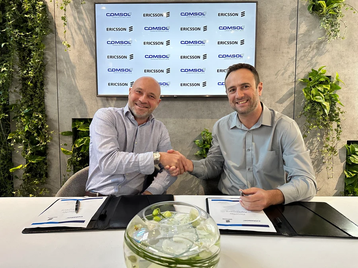 The partnership is expected to provide a boost to South Africa's mining industry, with Ericsson boasting that its private 5G solution will be able to improve worker safety, increase operational efficiency, and push sustainability.
Comsol specializes in providing low power consumption wide area networks (LPWAN) while working with telcos, carriers, and service providers across South Africa to support connectivity.
Ericsson's private 5G solution can enable 4G and 5G connectivity through its single server dual core mode, with Comsol gaining the right to resell the high-speed wireless networking solution to customers across South Africa's mining industry.
This solution comes pre-integrated which means it can be quickly deployed, and is designed specifically for business use cases, with the 4G/LTE and 5G Standalone (SA) connectivity supporting Comsol's customers to optimize and simplify business operations through data creation, collection, and analysis.
"Being a highly efficient solution, we are confident Ericsson's Private 5G solution will drive digitalization and further enhance the low latency, high throughput network we offer, to increase operational efficiencies and develop safer work environments," said Gary Woolley, Comsol executive for private networks.
Ericsson has previously had success in delivering a proof of concept (PoC) implementing its private 5G solution as a pre-packaged standalone implementation of the Ericsson Dual Mode Core, which can support end-to-end cellular data-only services focusing primarily on enterprise applications.
This solution can enable 5G SA connectivity, with Comsol set to utilize the PoC solution as it experiments and tests various use cases for mining and other industries, including AR, autonomous vehicles, and fixed wireless access.