Equinix is to build a new International Business Exchange IBX data center in Johor, Malaysia.
The company this week announced it would be investing an initial $40 million in its first facility in the country, to be called JH1.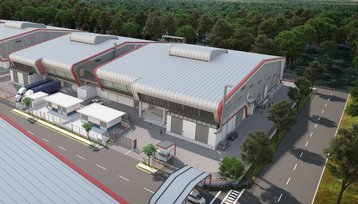 Scheduled to begin operations in Q1 2024, JH1 will provide capacity for 500 cabinets across 1,960 square meters (21,100 sq ft) of colocation space.
Jeremy Deutsch, president, Asia-Pacific, Equinix, said: "Establishing a presence in Johor strengthens Equinix's leadership position in Asia-Pacific within a strategic market such as Malaysia, one of the most requested markets in Asia-Pacific by our global customers."
JH1 will be two-story facility located at Nusajaya Tech Park (NTP) in Iskandar, Johor. Equinix also has the option of acquiring additional land in NTP to build a second facility. GDS is also developing a facility in the NTP.
Datuk Onn Hafiz Ghazi, chief minister of Johor, said: "While the digital economy represents a catalyst for the Malaysian economy, data centers are integral in supporting digital ecosystems and their sustained growth. We welcome this investment by Equinix, along with the global expertise they bring to Johor, as well as the rich digital experiences and outcomes that will benefit this state and the country. We are looking forward to working together, in transforming Malaysia into a digitally driven, high-income nation at the forefront of this region's digital economy."
Equinix operates APAC data centers in Singapore, South Korea, India, China, Hong Kong, Japan, and Australia. Last month Equinix announced plans for a new facility in Jakarta, Indonesia, its first in the country.
Nusajaya Tech Park is spread over 210 hectares and will provide 836,100 sqm (nine million sq ft) of business space when fully built out. Current customers include manufacturer Dai-ichi Seiko Group, Telekom Malaysia, UK defense firm GKN Aerospace, and Stern-Wywiol Gruppe.
More in Construction & Site Selection