Equinix has acquired four Entel data centers in Chile and Peru for $705 million.
The colocation giant this week announced the acquisition of the data centers from Chilean telco Empresa Nacional De Telecomunicaciones S.A. in a deal expected to close in Q2 of 2022.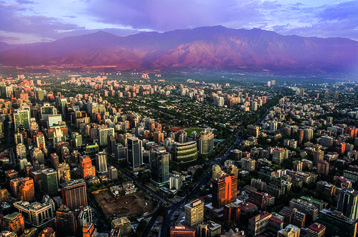 The transaction includes three data centers in Santiago Chile; the transaction may also include one data center in Lima, Peru pending finalization of a definitive agreement. Under the terms of the agreement, Equinix and Entel have agreed to form a strategic partnership to enable enterprises in Chile and Peru to 'leverage hybrid multicloud solutions to accelerate their digital transformation.'
Equinix said the transaction includes "significant expansion capacity" for future growth in Santiago. Citi served as exclusive financial advisor to Equinix for this transaction.
Charles Meyers, President and CEO, Equinix, said: "Latin America holds enormous potential, and our commitment to the region has exponentially grown since we entered back in 2011. Chilean, Peruvian and multinational companies are thirsting for the digital infrastructure required to thrive in today's economy; with today's expansion, we're broadening digital access and accelerating digital transformation across Latin America, while supporting growth in a responsible and sustainable manner."
In Chile, the Ciudad de los Valles location is reportedly the largest multi-tenant data center in Santiago, with "ample" expansion opportunities, while the facility in Longovilo is located away from the city center to meet the backup and disaster recovery needs.
Equinix said the four facilities generate approximately $53 million of annualized revenue, and approximately 120 Entel employees and contractors are expected to become Equinix employees or contractors as part of the deal. More than 100 Entel customers currently operating in the four data centers will become Equinix customers, with more than 75 of these representing net-new customers.
"This strategic partnership with Equinix, a world-leading digital infrastructure company, allows us to focus our resources on businesses that add value to our customers," said Antonio Büchi, CEO, Entel. "Entel has transformed over the years, and this partnership, which is more than an infrastructure transaction, is intended to set an important milestone in our strategic plan to extend our offerings into delivering digital services and provide expertise with new solutions that will accelerate our client's digital transformation."
Entel has reportedly been looking to sell its Chilean data centers; the company has five data centers in Chile spanning around 8,500 square meters (91,500 sq ft). Across Ciudad de los Valles, Amunátegui, Ñuñoa, Pedro de Valdivia, and Longovilo. Entel sold its Chilean and Peruvian towers to American Tower in 2019 for more than $770 million in a sale-leaseback deal, and is reportedly looking to sell its fiber optic network.
Equinix's existing data center presence in LatAm includes facilities in Sao Paulo and Rio de Janeiro, Brazil; Bogota, Colombia; and Mexico City and Monterrey, Mexico. This is the company's first acquisition of 2022, having acquired west African data center firm MainOne for $320 million and closed the purchase of two data centers in Mumbai, India from GPX Global Systems for $161 million in 2021.