Equinix is to acquire west African data center firm MainOne for $320 million, expanding operations into the African continent for the first time.
Founded by Funke Opeke in 2010, MainOne – through its MDXi brand – has three operational data centers in Nigeria, Ghana, and Cote d'Ivoire, with an additional facility under construction in Nigeria and expected to open in Q1 2022. Upon closing, these facilities will add more than 64,000 gross square feet (6,000 sqm) of space with a further 570,000 sq ft (52,300 sqm) of land for future expansions.
Equinix said the move marked the "first step in Equinix's long-term strategy to become a leading African carrier neutral digital infrastructure company."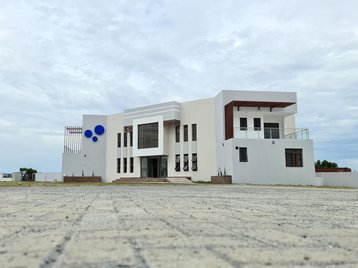 "The acquisition of MainOne will represent a critical point of entry for Platform Equinix into the expansive and rapidly growing African market. MainOne's leading interconnection position and experienced management team represent critical assets in our aspirations to be the leading neutral provider of digital infrastructure in Africa," said Charles Meyers, President and CEO, Equinix. "MainOne's infrastructure, customer relationships, partner ecosystem and operating capability will extend the reach of Platform Equinix and bolster opportunities for customers in Africa and throughout the world."
MainOne also owns and operates a subsea network from Nigeria to Portugal with landing stations in Nigeria, Ghana and Côte d'Ivoire, as well as 1,200 kilometers of terrestrial fiber across southern Nigeria. In May, the company said it will increase the capacity of its data centers from around 700 racks to 900 racks over the next year, with an additional 300 racks by 2023 if demand is sustained.
The transaction is expected to close Q1 of 2022, and the MainOne management team, including CEO Opeke, will continue to serve in their respective roles.
"Equinix will accelerate our long-term vision to grow digital infrastructure investments across Africa," said Opeke. "The MainOne team is excited about the partnership created through the acquisition, and we look forward to building our next chapter together."
The acquisition is Equinix's first in Africa, and follows Digital Realty's recent acquisition of Nigeria's Medallion Data Centres and the expansion of its iColo business into Mozambique.
Eugene Bergen, President, EMEA, Equinix, added: "Expansion in Africa has long been a strategic priority for us. With MainOne, we have found a company that not only has highly complementary data center and connectivity assets, but can further accelerate the expansion of our business model and growth objectives."