Equinix has signed a Memorandum of Understanding (MoU) with the Government of Tamil Nadu, Southern India.
The MoU is for the promotion and facilitation of the colocation company's upcoming project in Siruseri, a suburb of Chennai.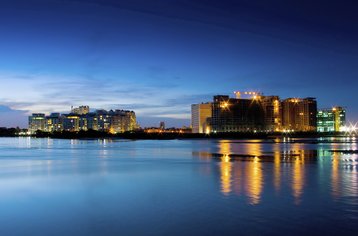 The company acquired a 5.5-acre parcel of land in the State Industries Promotion Corporation of Tamil Nadu Ltd (SIPCOT) IT Park for $9 million in March of this year. Equinix aims to develop a 24MW data center in the area. The company estimates it will invest more than Rs 1,000 crores ($126.4 million) in phases over the next 10 years.
Manoj Paul, managing director of Equinix India, said: "India is a strategic market for Equinix. Our investment in Chennai to drive digital infrastructure growth in India is part of our commitment to the market. With multiple favorable factors, Chennai has emerged as a hub for data centers and we are excited for an MoU with the Government of Tamil Nadu.
"Thanks to the Industries Department, Government of Tamil Nadu, SIPCOT and Guidance Tamil Nadu for their support of Equinix's growth into Chennai. We believe that with the necessary infrastructural support, regulatory facilitation, and uninterrupted power supply, we can build a successful data center in Chennai, particularly from an employment generation standpoint while delivering the best in class digital infrastructure to customers."
Equinix entered the Indian market in 2020 after it acquired the Indian operations of GPX Global Systems, picking up two data centers in Mumbai for $161 million. The deal closed in 2021.
The company recently announced plans for a third facility in Mumbai. To be located adjacent to its existing MB2 facility, the first phase of MB3 is scheduled to open in Q2 2024. It will provide an initial capacity of more than 1,375 cabinets, and more than 4,150 cabinets when fully built out.
More in Construction & Site Selection