Retail colo provider and interconnection giant Equinix has made significant gains this quarter, with results 18 percent higher than last year and reported revenue reaching $1.06bn. 
The company's rapid revenue growth was of course fueled by its acquisition of Verizon's 29 data centers, which earned it $86.7m this quarter and helped to achieve a 12 percent increase over Q1. It is also thanks to the addition of Verizon's facilities that the company now serves 42 percent of the Fortune 500 and 30 percent of the Global 2000.
Oh I just can't wait to be king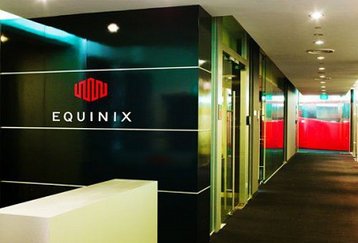 Equinix now has 182 data centers in 44 regions and 22 countries, having recently opened facilities in Amsterdam, São Paulo and Frankfurt and expanded its Singapore, Sydney and Hong Kong facility with plans for a $34.5m expansion of its Loudoun County (Virginia) campus.
And despite losing LinkedIn as a customer, Equinix acquired both ICT-Center Zurich and IO UK's data center businesses, giving it plenty more clients to keep revenue flowing. 
Also in Q2, the company's interconnection revenue grew 24 by percent year-on year (or 17 percent on a normalized and constant currency basis.)
"Q2 was another strong quarter for Equinix, surpassing the milestone of $1 billion in quarterly revenues for the first time in the company's history," said Steve Smith, Equinix president and CEO.
"A key highlight in the quarter was the completion of the acquisition of Verizon's American data center portfolio, strengthening our global market leadership and providing additional capacity to meet customer demand.
"As the shift to digital impacts businesses across all segments, private, secure and distributed interconnection continues to grow as a core design principle of IT, resulting in key new customer wins, and healthy and growing market share for Equinix."