Equinix has released its fourth-quarter results, showing strong growth with a 10 percent increase in revenue over the previous year.
In a statement to DCD, Equinix said it has seen a 20 percent increase in 'operating income' amounting to around $1.2bn and growth in its 'operating margin' of around 21 percent - representing a sum close to $2.7bn.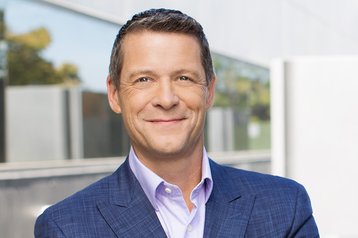 Beats expectations
"2019 was a great year for Equinix, delivering $5.6bn of revenue, ahead of our expectations," said Equinix CEO Charles Meyers. "The pace of digital transformation continues to accelerate, creating seismic shifts across industries as businesses embrace interconnection as critical to their infrastructure strategy, and adopt hybrid and multi-cloud as the clear architecture of choice."
Equinix income increased by 39 percent, making the company around half a billion dollars after deductions.
"In 2020, we will continue our focus on evolving Platform Equinix, [the company's branded interconnection service] adding new capabilities," said Meyers. .
Hyperscale ventures
In July 2019, Equinix announced a $1bn joint venture (JV) with Singaporean sovereign wealth fund. to build hyperscale data centers across Europe. The JV is currently unnamed but will build facilities under the brand xScale, aimed at operators like Alibaba Cloud, Amazon Web Services, Azure and Oracle. Equinix sold its London based LD10 and Parisian PA8 data centers to the JV to get it off the ground, and has planned four additional xScale data centers in Amsterdam, Frankfurt, and London, all within 500 meters of existing Equinix facilities.
GIC's $1bn investment buys the Singaporean fund an 80 percent stake in the venture, while Equinix will gain 20 percent from its contribution of the LD10 and PA8 IBX sale. Equinix will manage and operate the data centers.
The earnings report follows up an account of the completion of the GIC joint venture, with a suggestion that other partnerships may be set up in other places, particularly Japan.
After last year's results, an Equinix share is worth about $5.99.