Global colocation and interconnection provider Equinix posted a net profit of $143.5m, up from $67.6m a year earlier.
Revenue came in at $1.4bn, compared to $1.3bn in the same quarter last year. While colocation brought in the majority of that revenue, at $1bn, the company's interconnection business grew faster, hitting $219m.
Strong connections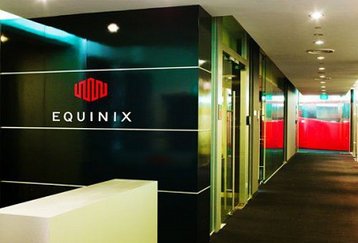 "Equinix had another strong quarter, as it continues to deliver distinctive and durable value for customers pursuing their digital transformation initiatives," Charles Meyers, president and CEO, said.
"As a variety of trends are making global businesses think differently about their infrastructure, Equinix is responding by both investing across its traditional strengths and layering in incremental capabilities that make it an easier-to-use, more accessible global platform."
Looking forward, the company said it was raising 2019 revenue guidance to a range between $5.565 billion and $5.595 billion, from its previous range of $5.545 billion to $5.595 billion. For the third quarter, Equinix said it anticipated revenue in a range of $1.4 billion to $1.41 billion.
Last month Equinix announced plans to form a joint venture with Singapore's sovereign wealth fund, GIC, to develop and operate hyperscale-focused data centers in Europe.