Equinix, one of the world's largest operators of carrier-neutral data centers, is planning to spend $76 million on its fifth International Business Exchange (IBX) facility in Brazil.
The SP3 data center in Sao Paulo will initially provide space for nearly 2,800 server cabinets, doubling the capacity offered by the company in this regional market.
The first phase of the project is scheduled to be finished in the first quarter of 2017.
"We continue to see increasing market demand for interconnection and colocation in Brazil," said Karl Strohmeyer, president of Equinix Americas.
Big potential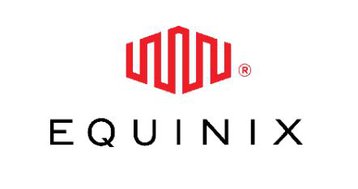 Equinix operates data centers across 40 geographic markets, and says it currently supports around 800 colocation customers across four existing data centers in Brazil.
The first phase of its latest construction project will add more than 90,000 square feet of white space to the mix, enough to house 2,800 cabinets. It will consume approximately 13.3 megawatts of power, provided by an on-site substation and secured by redundant power lines.
SP3 will feature both air evaporative cooling and indirect free cooling, as well as solar panels to minimize its energy bills. The facility is expected to operate with a PUE below 1.35 once fully fitted out.
Equinix says the location in Sao Paulo has enough space and power to accommodate up to five additional construction phases.
Colocation services provided by Equinix are aimed at local businesses that need a home for their servers, as well as global companies that are looking to expand into Brazil. SP3 will be linked to the nearby SP2 facility using dark fiber to enable direct, low latency access to more than 1,150 networks and more than 6,300 companies globally.
This latest project is part of a global expansion announced by Equinix earlier this month, which will see new facilities appear in Tokyo, Dallas, São Paulo and Sydney.
These additions, plus the recent acquisitions of Bit-isle in Japan and Telecity in EMEA, will expand Equinix's global interconnection platform to nearly 150 data centers by the end of 2016, at the total cost of $4.5 billion.