Data center developer EdgeCore Digital Infrastructure, a global data center developer, owner, and operator has announced Lee Kestler as the company's new chief executive officer.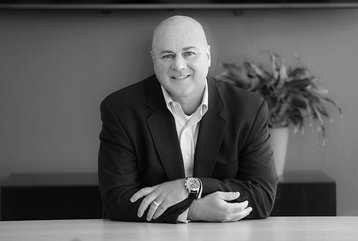 The company announced this week that EdgeCore's Board of Directors has elected Kestler as its new CEO, effective immediately. He succeeds co-founder Tom Ray, who had been at the helm for more than five years.
Kestler was previously chief commercial officer of Vantage Data Centers and SVP of sales and leasing of Dupont Fabros Technology. He also held roles at Nextra Energy, GridCure, Exodus, and Savvis.
"I have been thrilled to work with the EdgeCore team and Partners Group and lead the Board since Partners Group's investment in Q4 2022," said Kestler. "Following Partners Group's strong commitment to investing for growth, including our pledge to safety and sustainability, the EdgeCore team has all the ingredients to continue executing at scale across the globe."
"Lee has an extensive track record of successfully growing and scaling brands in the data center industry, with a special focus on working alongside hyperscalers, leading enterprises, and cloud providers," added Ed Diffendal, managing director, co-head private infrastructure Americas, Partners Group. "We are excited to welcome him into his new role in driving EdgeCore to new levels of growth and success."
Former Vertiv CEO Johnson joins G2 Ventures
Rob Johnson, who recently stood down as CEO at Vertiv, has joined venture capital firm G2 Venture Partners as an operating Partner.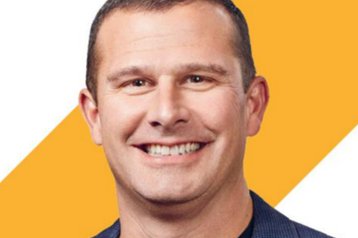 Johnson previously worked with G2 when he was an operating partner at venture firm Kleiner Perkins. In October 2022 Vertiv announced he was standing down from the company on "health grounds," to be replaced by Giordano Albertazzi.
"I'm looking forward to this next phase of my career at G2 Venture Partners, supporting our portfolio companies through seasons of growth as they build the next generation of iconic climate technology," said Johnson.
"Rob's deep industry knowledge and experience will be invaluable to our portfolio companies as they grow into the next generation of sustainability leaders," added Ben Kortlang, founding partner at G2 Venture Partners. "Rob added tremendous value to our portfolio at Kleiner Perkins where he helped drive revenue, growth, and profitability. We are thrilled to welcome him back to our team to deliver a similar impact to our G2 portfolio."
Leading Edge selects new COO
In Australia, Leading Edge Data Centres (LEDC) has appointed Matt Holden as chief operating officer.
He joins from CBRE Data Centres where he had been a business unit director, data center solutions ANZ since 2021. Previously he had held roles at Chef Software, CDC Data Centres, HP, Telstra, and IBM.
"I'm looking forward to growing the pipeline of opportunity and outlook for the business so we can assist more regional businesses to accelerate their growth," Holden said.
"Matt brings years of extensive data center experience from CBRE, CDC, Chef, and HPE. At LEDC, he will be building our partner ecosystem and infrastructure operations as we expand across VIC and QLD," LEDC said.
Google makes new hire for the submarine network team
Google has appointed Ian Clark to work on its Global Submarine Network.
Working within the Google global networking team, he will help lead the global submarine team within the commercial side, working closely with the negotiators and program managers in the company's network organization.
He joins from Ciena, where he spent more than 20 years and finished as VP of global submarine solutions.
JLL names new data center consulting lead in Europe
JLL announced today the appointment of Catriona Shearer as data center consulting lead across Europe, the Middle East, and Africa (EMEA) and David Harkman as data center operations director in the UK.
Shearer joins from Telehouse, where she was head of data center operations. Harkman joins from Digital Realty, where he led UK operations.
The company said the newly-created roles will scale JLL's data centers facilities management offering and consulting advisory service. Jonathan Kinsey, head of Data Centre Services, JLL, EMEA said: "Catriona and David add further data center specialist experience to our team, joining us at a key time for JLL, as our clients continue to seek help to navigate the realities of the rapidly changing business landscape and the record demand for data centers solutions."
Pittsburgh Supercomputing Center names new director
James Barr von Oehsen has been selected as the director of the Pittsburgh Supercomputing Center (PSC), a joint research center of Carnegie Mellon University and the University of Pittsburgh.
He previously served as the associate vice president for the Office of Advanced Research Computing at Rutgers in New Jersey.
"As someone who has a strong connection to the Cyberinfrastructure (CI) Ecosystem, I am very familiar with PSC and its many achievements and reputation as a global leader. The thought of being involved with moving PSC to the next level in advancing science and research is extremely exciting and an honor," said Barr von Oehsen.
"Barr has a track record for establishing computing infrastructures that advance scientific research at the university and national level," added Rebecca W. Doerge, Glen de Vries dean of Carnegie Mellon University's Mellon College of Science. "His leadership will ensure that PSC continues its legacy of high-performance computing well into the future."
Former DXN CEO appointed senior MD for CBRE's APAC data center unit
Matthew Madden has been appointed senior managing director - APAC data center solutions at CBRE. He was previously the company's director of sales, APAC - data center solutions. He was CEO of the Australian modular data center firm DXN from August 2019 to January 2022.
Yonder ESG lead joins UK housing firm
UK housing firm Redrow has named Garry Cornell as its new sustainability lead. He was previously head of environment and sustainability at data center firm Yondr Group, starting in 2019.
Cornell will work on the firm's climate policy, biodiversity net gain strategy, and approach to ESG.
Vantage appoints Australian project delivery director
Andrew Laurence has been appointed director of project delivery at Vantage Data Centers in Australia. He joined the company as Construction Project Manager in January 2021.