EdgeConneX has secured more than $1 billion in sustainability-linked debt financing.
The company this week announced a series of sustainability-linked financings totaling $1.7 Billion including EdgeConneX's first-ever Asset-Backed Securitization (ABS) and multi-currency term loan (ESG Term Loan).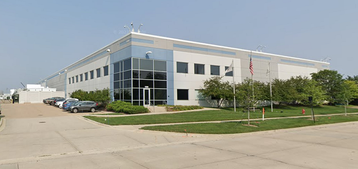 "The investment-grade rating for the asset-backed securities demonstrates the financial strength of EdgeConneX and confirms the confidence and quality of the EdgeConneX edge business model," states Joe Harar, CFO at EdgeConneX. "This new financing affords the company high flexibility to not only invest in our core infrastructure in a sustainability-minded way but also to support our high growth customers that need green, sustainability-linked solutions hyper-locally and at hyperscale globally."
Funds managed by Ares Management Corporation's Infrastructure Debt strategy have committed a delayed draw sustainability-linked debt facility to EdgeConneX of up to approximately $1 billion and will be used to refinance existing debt and to fund the development and construction of EdgeConneX's development pipeline.
The facility includes a sustainability-linked margin adjustment, with the interest rate payable tied to EdgeConneX meeting certain sustainability targets.
"We are pleased to strengthen our longstanding relationship with EdgeConneX and EQT through this significant financing that reinforces our shared commitment to corporate sustainability and responsible investment," said Spencer Ivey, Partner in Ares' Infrastructure Debt strategy. "We believe EdgeConneX is well-positioned to benefit from strong tailwinds for energy-efficient, mission-critical data centers, and we are proud to work with an innovative and purpose-driven business that furthers Ares' focus on supporting a just energy transition."
"This is a pivotal time for EdgeConneX, and we are excited by the support of Ares as we seek to execute on our growth plans," added Randy Brouckman, CEO of EdgeConneX. "This sustainability-linked financing underscores our deep commitment to provide innovative, energy-efficient solutions in new and growing markets that generate sustainable value for our clients and stakeholders around the world."
Sustainability-linked financing is quickly becoming a common trend amongst data center and telco firms. The likes of Equinix, Verizon, Aligned, Telefónica, NTT, Airtrunk, KPN, Baidu, Atos, Digital Realty, Flexential, and Nabiax have all raised new funds or converted existing debt to include interest rates tied to sustainability and ESG goals.
Aligned CFO Anubhav Raj discusses the company's interest in sustainable financing with DCD in the latest issue of DCD magazine. Download and read it now.