Brazilian IT firm Edge UOL has adopted what it says is the first AWS Outposts in Latin America in order to provide Edge computing services in the region.
Part of UOL Group, Edge UOL said the partnership with AWS marks the launch of the company's new Hybrid Edge vertical utilizing AWS Outposts.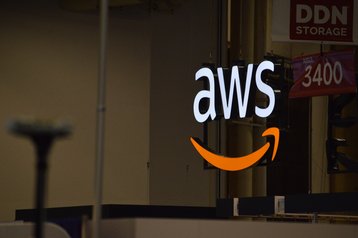 AWS Outposts, first launched in November 2018, is an on-premise Edge computing solution that works by bringing cloud computing to the end user. Outposts are user-configurable compute and storage racks which can be shipped out to a data center or on-premise location, with hardware designed by AWS and made by its ODM partners.
The same APIs, applications, and management controls available in the public cloud will be accessible in the Edge UOL-AWS Outpost partnered service. The company is yet to be listed on the AWS Outposts partners site.
"We are very excited because this solution has opened a lot of opportunities to move applications that need high performance and low latency to a cloud solution that is 100 percent compatible with the ecosystem of AWS. Edge computing has just begun a new era by focusing first on customers, business benefits, and holistic systems, not simply focusing on technical solutions or products", said Alcides Zanarotti Junior, UOL's CTO.
Just last week, AWS announced that it was launching Local Zones in Santiago, Chile. Similarly to AWS Outposts, the local zones provide low-latency Edge computing. Rather than being racks shipped to the enterprise or an Edge provider, Local Zones are AWS-run close to either end-users or on-premises installations.
AWS adds GrabMaps to Amazon Location Services
AWS has adopted the Singapore-based app GrabMaps for its Amazon Location Service.
By adding GrabMaps as an option to the Amazon Location Service, developers will be able to add geospatial data and location functionality to applications. The maps are only available in the APAC region, covering Malaysia, Philippines, Thailand, Singapore, Vietnam, Indonesia, Myanmar, and Cambodia.
An AWS press release said that the company will now be able to offer those in the region 'maps, search, and routing' and app developers can 'display their data on local up-to-date maps, use search boxes to locate end-user addresses and points of interest, and calculate routes using real-time traffic conditions'.
GrabMaps offers routing for cars and motorcycles across the board, though only provides walking and cycling routes in seven cities across the region: Jakarta, Singapore, Manila, Klang Valley, Bangkok, Ho Chi Minh City, and Hanoi.
Amazon Location Services helps app developers to add maps, points of interest, geocoding, routing, tracking, and geofencing to applications.
GrabMaps is an enterprise division of Grab. The company extracts data on a daily basis from orders and rides and generates reports of information like traffic, road closures, and business address changes. The Register reported that the company first announced plans to share its technology with customers last June, including that it was being trialed by 'several of the largest tech companies'.