Amazon Web Services has unveiled AWS Outposts – a family of products that allows enterprise users to bring the company's infrastructure on-premises.
Outposts include compute and storage resources that can run native AWS services and are managed using the same APIs that drive the company's public cloud, offering a consistent experience in a hybrid cloud environment.
AWS has also launched an extension of its VMware Cloud on AWS service, so Outposts can run a fully-featured cloud stack from VMware, should the customers want to use the familiar tools.
By launching an on-premises server range, AWS follows in the footsteps of its hyperscale competitors like Microsoft, Google and Alibaba: Microsoft launched the Azure Stack in 2017, while Google Kubernetes Engine and Alibaba Cloud's Apsara Stack saw release earlier this year.
Outposts are currently in private preview, with public launch coming in the second half of 2019.
AWS Beachhead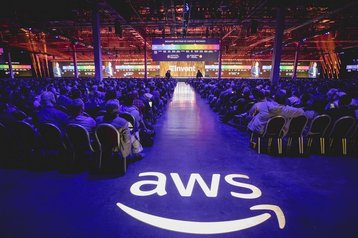 Outposts are user-configurable compute and storage racks, with hardware designed by AWS and made by its ODM partners, that can be easily plugged into your on-premises data center.
They supports services like Amazon Elastic Compute Cloud (Amazon EC2) and Amazon Elastic Block Store (Amazon EBS), and are managed using the same control plane.
AWS can even deliver and install the racks, and handle all maintenance.
Outposts can also serve as a hardware platform for VMware Cloud on AWS – originally launched in 2017. This cloud platform is based on familiar tools like vSphere, vSAN and NSX, but is fully integrated with the rest of Amazon's cloud product portfolio.
Even the users that don't sign up for VMware Cloud on AWS will still be able to use VMware products like NSX, vRealize Automation and the all-new VMware Cloud Foundation for EC2.
"We started with what our customers were asking for and worked backwards," said Andy Jassy, CEO of AWS. "They told us they want an extension of their AWS or VMware Cloud on AWS environment on-premises, using the same hardware we're using, the same interfaces, the same APIs, the same instant access to the latest AWS capabilities the minute they become available, and they don't want to manage hardware or software.
"So, we tried to reimagine what customers really wanted when running in hybrid mode, and developed AWS Outposts."