Seeing Toronto as a critical location in the rapidly growing Canadian data center market, edge data center operator Cologix has expanded its second site in the city to support up to 1 MW of high density IT equipment.
The new capability revolves around the introduction of enterprise cage solutions within the existing data center structure.
"Toronto is at the forefront of three key trends impacting the data centre market: 1) IP traffic interconnecting closer to the edge in emerging markets, 2) enterprises outsourcing data centre operations and 3) the rise of hybrid cloud models," explained Sean Maskell, president of Cologix Canada. "Our TOR 2 expansion is a direct response to the demand Cologix is seeing for high availability, highly connected, neutral retail colocation based on each of these trends."
On the shores of Lake Ontario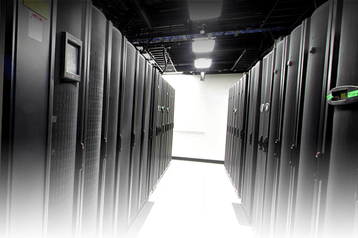 Cologix runs 11 edge data centers in Canada and 13 in the United States, making it a major player in the edge data center market - though from a Canadian perspective its seven facilities in the Montreal area give it a top-tier presence in one of the country's fastest growing colocation markets.
The Cologix Toronto data centers, TOR1 and TOR2, target enterprise customers with carrier neutral services and proximity to a major carrier hotel, as well as Meet Me Rooms connected via both the metro Connect service and dark fiber.
The Toronto MMTRs offer connectivity to more than 150 networks service providers, a huge number for an edge data center but one that highlights Toronto's importance in the North American marketplace.
The 24 Cologix data centers in nine key edge markets gives broad coverage of the North American market, offering both local and national business continuity services along with colocation services and access to major cloud services such as Microsoft Azure and IBM Softlayer.