Edge data center firm Edge Centres has launched a new facility in St. Louis, Missouri.
The Australian firm traditionally provides modular 'off grid' data centers that are powered by on-site wind and/or solar power, and connected to the main grid for backup. Each facility is equipped with just under 1MW of solar infrastructure, 48-hour battery power, and UPS backup equipment, which supports 64 1kW quarter racks. The company says the sites can produce more electricity than they use.
Update: For the US facilities, however, the company told DCD it is sourcing power directly from the grid due to their size and the fact they are housed in dedicated buildings rather than modules.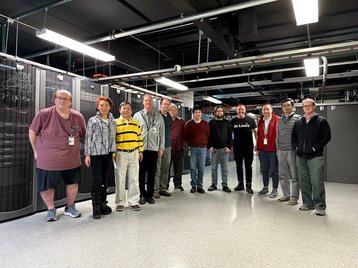 "We are proud to announce the launch of EC102 St. Louis," the company said on LinkedIn this week. "In less than 24 months, we have built and opened facilities in six countries. In the next 24 months, we aim to continue this rapid growth and open an additional 19 facilities across the US."
The company first announced plans for Edge facilities in St. Louis and Portland, Oregon last month.
In his own post, Edge Centres CEO Jonathan Eaves said: "We have ambitious plans which are falling into place, and we should be able to announce the next three facility openings shortly. We have another site in St Louis in progress, with Los Angeles and Portland well underway."
In April 2022, Edge Centres announced plans to procure 20 small data center pods from UK firm DataQube for its US rollout. It has installed a Point of Presence (PoP) in CoreSite's One Wilshire carrier hotel data center in Los Angeles, California. The company announced it had raised $5.7 million for its US rollout in 2022.
Edge Centres last year announced plans to deploy a facility in the 707 Wilshire Blvd building in Los Angeles, California, that was due to go live in December 2022.
The company previously said it has plans for another US facility in Dallas, Texas, that was originally due live last month.