Australian Edge data center firm Edge Centres has launched a facility in Ho Chi Minh City, Vietnam.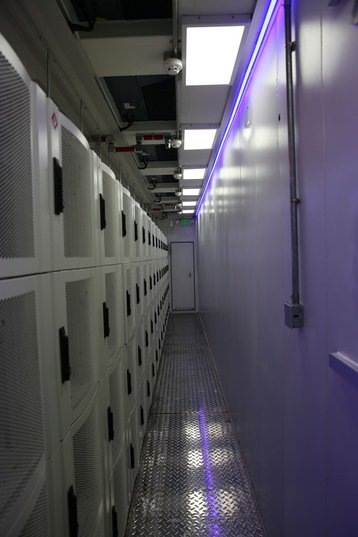 "Today we launched our first location in Vietnam. Our first of 3 locations, and the only data center to launch here this year," the company said on LinkedIn this week. "We would like to thank our partner USDC Technology JSC. for their amazing work and continued support to ensure we opened on schedule."
The Australian Edge data center firm provides modular 'off grid' data centers powered by on-site wind and/or solar power and connected to the main grid as backup. Each facility is equipped with just under 1MW of solar infrastructure, and 48-hour battery, and UPS backup equipment, which supports 64 1kW quarter racks. The company says the sites can produce more electricity than they use.
The company first announced plans for a Ho Chi Minh City facility in May 2022 in collaboration with the Vietnam National University (VNU) Ho Chi Minh City.
While traditionally focused on Australia, the company recently announced plans to expand into Asia including Malaysia, Hong Kong, Vietnam, and Thailand.
In his own post, Edge Centres CEO Jonathan Eaves said: "Our first V6 POD is live and ready for customers. This is one of the most efficient modules ever created using our own specially designed AC units. The V6 PODs will be rolled out across Asia as we continue to expand our footprint. EC91 Hong Kong will be next, shortly followed by EC61 Chiang Mai."