Data center firm Edge Centres has acquired a facility in Reston, Virginia.
The company said the newly-acquired carrier hotel facility, renamed EC104, offers 1MW with room to scale, and has 20 individual carriers present.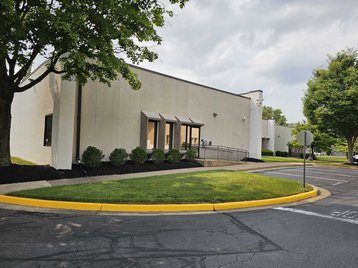 Terms of the acquisition weren't shared.
Jon Eaves, founder and CEO of Edge Centres, said: "Building the next stage of our rapid and sweeping expansion on the foundation of a carrier hotel will further support the development of our global Edge platform. The acquisition of EC104 in Reston, Virginia, cements our commitment to expanding in the US and supporting Edge workloads wherever they may be and whatever form they take."
Though the company didn't disclose the precise location, the data center matches 11513 Sunset Hills Rd in Fairfax County.
The 15,250 sq ft (1,415 sqm) data center was formerly a Switch & Data facility. After Switch & Data was acquired by Equinix, the site was one of 16 sold to 365 Data Centers (then 365 Main) in 2012.
MSP InfoRelay was a tenant at the site from around 2007 and acquired the site in 2015. The following year InfoRelay merged with Atlantic Metro Communications, which was then acquired by 365 in 2020, though the announced deal only mentioned a single facility in Herndon being taken over.
On its website, colocation provider Flex Data Center lists the site as its sole location. Flex founder Russell Weiss is listed as a founder of both InfoRelay and Atlantic Metro on his LinkedIn.
Edge Centres confirmed to DCD the site was a former Switch & Data facility, acquired from the legacy owner.
Australian firm Edge Centres first announced plans for expansion into the US in April 2022, raising $5.7 million for its US rollout.
The company has installed a Point of Presence (PoP) in CoreSite's One Wilshire carrier hotel data center in Los Angeles, California. It launched a US facility in St. Louis, Missouri, and recently acquired a second in the state located in Columbia. It has also launched a facility in Los Angeles, California.
Edge Centers said it aims to have 20 facilities in the US over the next three years, and is currently exploring potential additions to its portfolio in New Jersey.
On its website, Detroit in Michigan is listed as a future US location. The company has previously said it is planning roll-outs in Portland, Oregon, and Dallas, Texas.