Peter Michelson will become CEO of Swedish data center company EcoDataCenter on October 1.
Michelson spent the past 24 years at Ericsson, most recently as global head of cloud, IT, and application services at the telco OEM. He succeeds Dan Andersson, who took over in January 2022.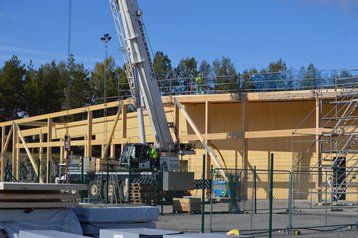 "Peter has qualified expertise in infrastructure and digitalization and extensive leadership experience in international environments," Lars Pettersson, chairman of the board of EcoDataCenter, said. "We are happy and grateful to welcome Peter to our fast-growing company."
EcoDataCenter was formed as a joint venture between local energy company Falu Energi & Vatten and data center operator EcoDC AB, and announced its first project in 2015. Nordic real estate developer Areim took a majority stake in the firm via the Areim Fund III for around SEK 200 million ($22m) in 2018 and merged with Swedish operator Fortlax in 2019.
In May, Areim closed a fund that raised €446 million ($482m) to invest through EcoDataCenter. The company currently operates five data centers across three sites in Falun, Piteå, and Stockholm.
Earlier this year EcoDataCenter announced plans for a new 150MW campus, known as EcoDataCenter 2, in Östersund, Sweden. The campus will be constructed in phases, with the first 20MW completed in 2026.