Swedish data center operator EcoDataCenter has acquired two data centers in Stockholm.
The company declined to provide specifics, but told DCD that the facilities together offered 1,000 square meters (10,800 sq ft) of white space and support 3MW of capacity.
Stocking up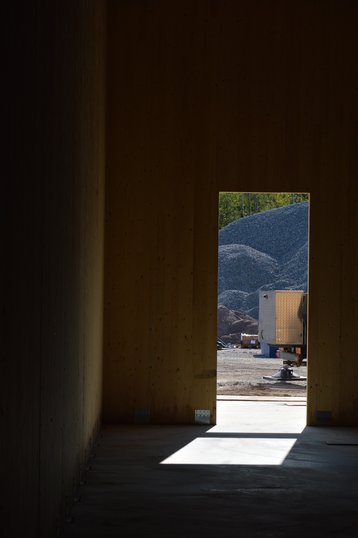 "The two facilities in Stockholm give us completely new opportunities when it comes to assisting companies to convert to a greener digitization," said Magnus Angermund, CMO at EcoDataCenter.
"Our customers can choose to place their latency demanding equipment in Stockholm and use our data center in Falun for bigger data volumes. This might be the springboard that facilitates the customer's first step towards increased sustainability within IT since the level of sustainability we offer in Falun simply cannot be achieved in Stockholm."
The company's flagship site in Falun, central Sweden, is billed as 'climate positive' as its waste heat is used to help dry pellets in a nearby combined heat and power plant. We visited the facility late last year, back when some of the site's wooden frames were still visible.
Since then, the facility has gained BMW as an anchor tenant. EcoDataCenter first gained the automotive company as a client when it acquired the Fortlax data center in Piteå.
With Falun and Piteå, EcoDataCenter has targeted traditional colocation, wholesale, and HPC customers. With its Stockholm sites, it is instead pitching the facilities for services that require the least possible latency; such as smart city applications, IoT, and 5G.
"This is an important milestone in the development of EcoDataCenter, and we are proud to establish ourselves in Stockholm in this way," said Lars Schedin, CEO of EcoDataCenter.
"By continuing operations in existing facilities, we can immediately start offering our services. The establishment fits in well with our strategy and goal of becoming the largest provider in sustainable data centers."