Two operators are reportedly interested in obtaining a 45 percent stake in Ethiopia's Ethio Telecom.
UAE-based e& and France's Orange are exploring opportunities around state-owned Ethio, according to Bloomberg, which cited people familiar with the matter.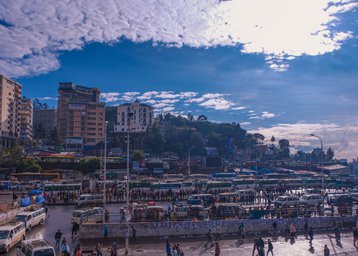 The publication reported last week that talks are in the early stages, while the Ethiopian government hasn't announced a timetable for the sale.
Ethiopia's government has been looking to sell a stake in Ethio for a number of years and invited bids in November.
The operator currently has over 70 million subscribers, and until October was the only operator in the country until Kenya-based Safaricom launched in the market.
"We are looking closely at Eseveralhio Telecom, in particular, to see under what conditions the Ethiopian authorities might allow a partner to take a stake in the operator," a spokesperson for Orange told Bloomberg.
Orange has a big presence in Africa and the Middle East, operating in 18 countries, while e& (formerly known as Etisalat) also has a strong presence in the market, operating in 15 markets across Africa and the Middle East.
The Ethiopian government is also pushing to introduce a third telco into the market, as it launched a fresh mobile tender for a second private telco license earlier this month. It was expected that MTN Group would be next to enter the market, but the operator saw its bid for a license rejected in 2021 and subsequently walked away from the process.
Ethiopia's telecoms industry is seen as a huge asset in Prime Minister Abiy Ahmed's push to drive the country's economy, with the nation boasting a population of over 120 million.
e& holds a 12 percent stake in Vodafone, which also has a significant presence across the continent.