United Arab Emirates telecoms firm e& (formerly known as Etisalat) has upped its stake in Vodafone Group to 11 percent.
The increase from the 9.8 percent stake that was acquired in May of this year, follows the recent announcement that chief executive Nick Read will step down by the end of the year.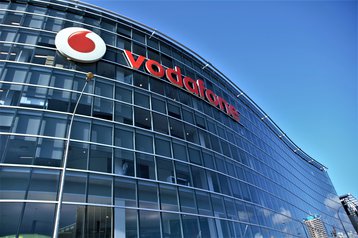 The Abu Dhabi-based telco confirmed that the company had agreed to increase its stake in Vodafone Group "to aggregate 3,015.5 million shares, representing 11 percent of Vodafone's issued share capital".
Earlier this year, e& paid $4.4 billion for an initial 9.8 percent stake in Vodafone Group.
Vodafone Group has maintained that a full takeover is out of the question.
"The rationale of e&'s investment in Vodafone is unchanged from the original investment, as announced on May 14, 2022, which is to gain significant exposure to a world leader in connectivity and digital service at an attractive valuation," said Vodafone in a statement.
Previously known as Etisalat, e& rebranded in February of this year, and has sought to increase its investment portfolio off the back of this. A $250 million venture capital fund was launched by the company as it looks to support tech start-ups.
Elsewhere, Vodafone's South African subsidiary Vodacom has agreed to acquire a 55 percent stake in Vodafone Egypt.
Vodafone has long been attempting to sell its Egyptian unit, with the Qatar Investment Authority reportedly in talks as recently as October over securing a 20 percent stake in Vodafone Egypt for $2.5 billion.
According to Vodafone, the transaction values its 55 percent stake in Vodafone Egypt at $2.4 billion.