The Dutch government has removed data center zoning permission for a piece of land Meta was previously hoping to develop a large campus on.
The Raad van State – the Dutch Council of State, which acts as an advisory body – last week formally annulled the zoning plan 'Trekkersveld IV Business Park' in the municipality of Zeewolde.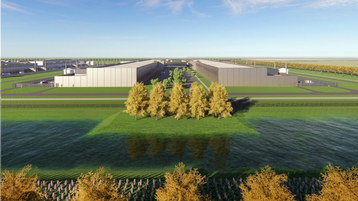 The move officially ends the long-running saga over developing data centers in the area, which is located to the east of Amsterdam within the Flevoland province.
The original zoning plan was established in 2016. It allowed for the development of a data center and the construction of an industrial estate of approximately 35 hectares adjacent to the Trekkersveld III industrial estate.
In 2021, Meta announced plans to develop a new Dutch data center campus at the site in Zeewolde. The campus was set to span five data halls and consume 200MW at full build, which would have made it the largest such development in the Netherlands
After initially being approved by the town of Zeewolde, the Dutch Senate paused the sale of some of the land the facility was set to be built on, which is owned by the government.
In March 2022, lawmakers in the Netherlands voted to stop any site preparation as they debated whether to sell the land. A month later, it said it did not plan to sell the land "at this time."
After initially saying it would review its options, Meta officially killed off the data center project in July 2022, saying: "We decided that building a data center in Zeewolde is not the right investment."
Though Meta had already withdrawn its proposals for the project, the annulment means other developers are prevented from coming in with similar plans for the land.
The Raad van State said: "In the opinion of the Administrative Jurisdiction Division, the municipal council should have had "reasonable doubt" about the feasibility of the zoning plan at the time it adopted the zoning plan."
"The municipality has previously acknowledged that "failure to realize the data center has consequences for the assessment of the effects of the business park." Due to the connection between these parts of the zoning plan, the Administrative Jurisdiction Division annulled the entire zoning plan."