Academics and researchers in the UK, Israel, Switzerland, other non-EU countries face being excluded from potentially sensitive EU research projects.
Draft proposals submitted in March would render countries outside the EU, as well as non-EU companies/institutions with operations in EU states, excluded from certain Horizon research projects in the 'interest of autonomy and security.'
For breaking data center news, features, and opinions, subscribe to DCD's newsletter
No EU quantum research for third countries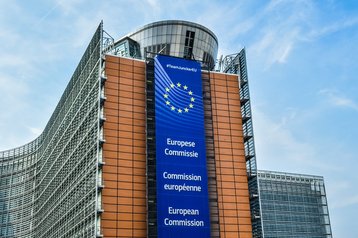 The draft proposals would see non-EU members excluded from various Horizon research projects, primarily in the space and quantum computing fields for what the report calls 'duly justified and exceptional reasons of building independent European capacities in quantum computing.'
"In order to achieve the expected outcomes, and safeguard the Union's strategic assets, interests, autonomy, or security, participation is limited to legal entities established in member states, Norway, Iceland, Liechtenstein. Proposals including entities established in countries outside this scope will be ineligible," the draft says. "Legal entities established in a member state or in countries associated to Horizon Europe that are directly or indirectly controlled by third countries not associated to Horizon Europe or by legal entities of non-associated third countries, are not eligible to participate."
The report acknowledges it is a draft and has not been adopted or endorsed by the European Commission, and will have to be discussed by members before it is officially adopted.
"Any views expressed are the preliminary views of the Commission services and may not in any circumstances be regarded as stating an official position of the Commission."
The proposals have drawn criticism from the academic community. A letter from Thomas F. Hofman, President of the Technical University of Munich and the EuroTech Universities Alliance, called for the EU to "adopt an inclusive approach" for an innovative and prosperous Europe.
"We are deeply concerned that the exclusion of aligned European countries with a long record of cooperation and excellence in research and innovation from parts of the program will have negative impacts on European institutions and their capability to develop key digital, enabling, and emerging technologies," the letter states.
"Everyone's shocked; we've never seen anything like this. This is not good for us, not good for the field, and not good for the EU," said Klaus Ensslin, professor of solid-state physics at ETH Zurich.
"This is not in Europe's interest," added Nadav Katz, a quantum physicist who runs the Quantum Coherence Lab at the Hebrew University of Jerusalem.